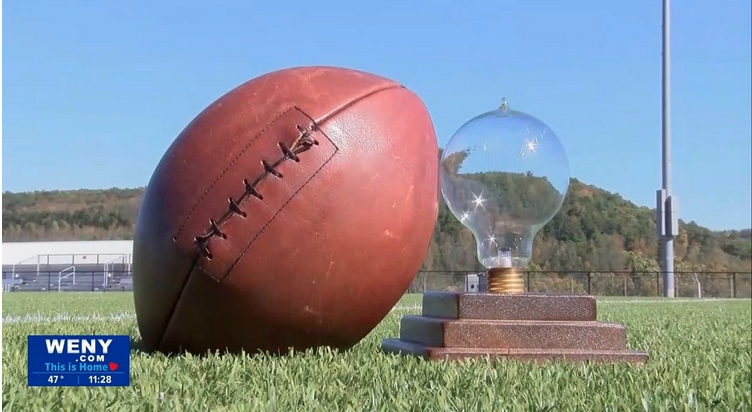 Mansfield celebrates 130th anniversary of hosting world's first night football game
MANSFIELD, P.A. (WENY) - Mansfield celebrated football history on Wednesday as it marked the 130th anniversary of hosting the world's first night football game.
MANSFIELD – The Save the Gate House project at historic Smythe Park got a picker-upper recently.
The project, spearheaded by a group of local citizens, got a lift Aug. 31 when the 132-year-old building was lifted off its original foundation and raised five feet at its location at the entrance of the park.